NGOs Lead the Way
IMSHA winners network of NGOs & NGIs collaborate to provide aid
By Edey Suresh
Humble people from various backgrounds and beliefs came together to fulfil social needs of the community by contributing their time and efforts to do their part to improve the lives of others.
Iskandar Malaysia Social Hero Awards (IMSHA) winners' network of NGOs and Volunteers gathered the strength of 130 volunteers who devoted themselves to serve 1178 families. The initiative was led by IMSHA winners Ihsan Johor and Yayasan Kebajikan Suria.
"The volunteers are assembled in staggered phases to ensure social distancing was maintained. We all want to serve the community, but we must also adhere to the Movement Control Order (MCO) and ensure steps are taken accordingly," said Farrah Baptist, CEO of Ihsan Johor who coordinated the programme.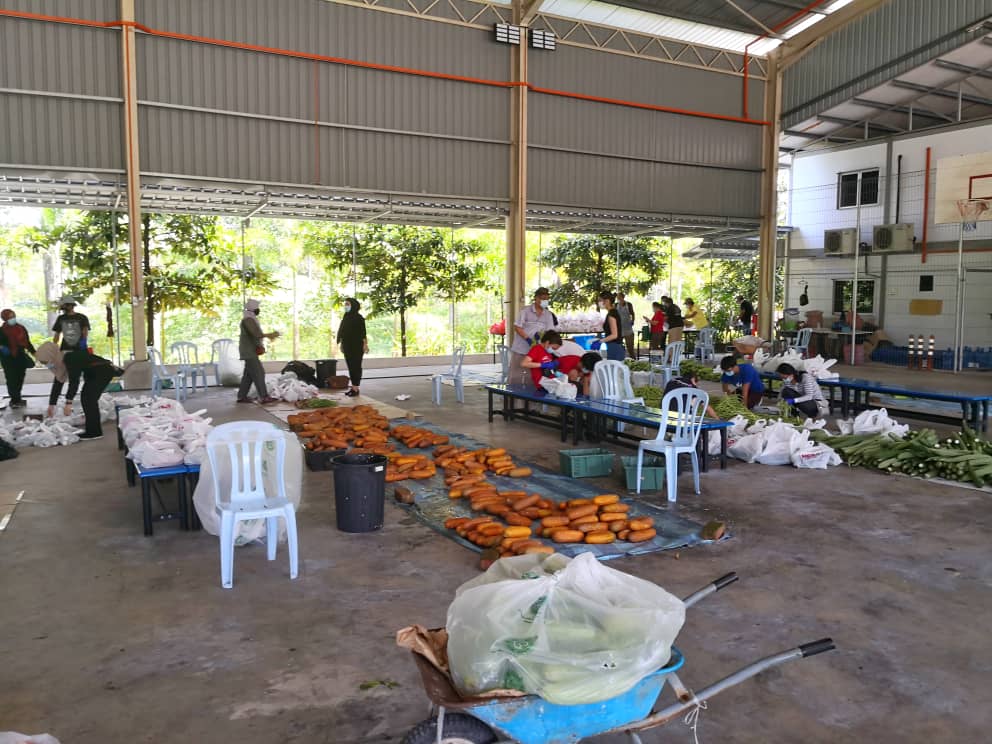 In total, around 120 baskets or 4 tonnes of non-leafy vegetables and 200 chickens which was cut in half was packed by the volunteers. The vegetable produce was donated by Persatuan Kebajikan Sooriya Udhayam, Kulai and the chickens were donated by Aqina Farms.
The programme is part of a food aid campaign which will have five series overall. In total, 1178 families in the Masai, Larkin and Kempas areas were the beneficiaries. The programme was completed in under three-hours.