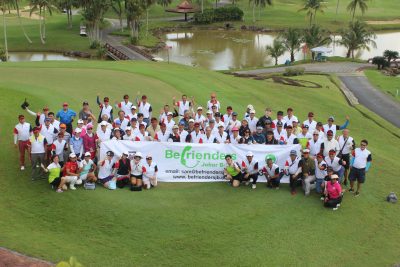 There's a saying that you shouldn't hear to reply, instead, listen to understand. A good listener is one who understands that sometimes, muddled thoughts just need to be aired out before the puzzle pieces click and make sense. Listening is not just about giving advice; it is an exercise of no-judgement, empathy, and understanding.
Befrienders began in 2006 to do just that: they step in as the friend who listens, answering calls anonymously every day from 1 PM – 12 midnight. All 60 members, mostly professionals in their forties, were screened and trained before they could start answering calls, taking a pledge to hold on to a strict clause of confidentiality; not sharing details of the calls they pick up anywhere outside the Befrienders Office in Taman Melodies. The passionate members go through two months of extensive training that covers suicide awareness, self-awareness, active listening skills, depression, loss, and other subjects.
Befrienders receives an average of 10 calls per day. According to Sam, one of the pioneer members, Befrienders is one of the few NGOs that pays attention to mental health. As depression and suicide rates keep increasing, it is more important now than ever to offer support to those who need it. About 8% to 10% of the callers have suicidal thoughts, and when they call in, Befrienders play a big part in letting them know they are not alone; somebody is willing to listen.
In 2015, Befrienders opened up a new service of responding to emails. They are currently laying out the groundwork and rules to respond to WhatsApp messages, carefully curating them as responding verbally and through written words is not the same; words and tonality must be communicated clearly and delicately.
"Good people are like street lights along the roads. They don't make the distance short but they light up the path and make it easier and safer." When you feel alone, know that there are people who care.
Contact
Opening hours
Time: 1 PM – 12 AM